We know Chatham, Madison, Short Hills, Summit, and Morristown NJ
Real Estate!

We're here because of you!
… We're here for you!
Every real estate transaction involves countless aspects. Knowing the inventory and the local market. Knowing the local communities. Understanding what people want. Effective scheduling.Ongoing marketing. Home inspections. Contract negotiations. Paperwork – lots of it. Keeping track and managing countless details– not letting anything fall thru the cracks.
Let's face it. The agent with the great people skills who will instinctively understand you and your dream home is not usually the same person who will best keep track of the paperwork or handle the effective marketing of your home. That's why the surgeon does not take your insurance information, among other things. That's why you want a team of specialists in one of the most important purchases in your life.

Our team is designed to provide you with a specialist for every part of your real estate transaction. Meet our team: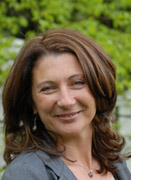 Greetings, I'm Trish Giassa. Over 20 years ago, I left marketing to sell real estate. The best thing is that I get to use all my marketing skills in real estate and real estate is much more fun! I love helping people like you buy and sell homes. Daily we strategize to prevent problems and solve the ones that somehow just crop up. Every day new people and new challenges populate my life and I welcome each and every one with integrity, enthusiasm, and a win-win attitude.
My role on the team is to work with each team member to make sure your experience is the best it can be! On the front lines and behind the scenes. I'm always available for you.
Real estate pervades my life yet I still find time for my other passions: hiking, downhill and cross country ski, traveling, cooking and languages. I'm fluent in Italian and manage a few words of French.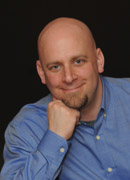 Hi, I'm Jason.
I bought my first home at age 23. It was a 4-car garage attached to a 100yr-o
ld two-family house on 3/4 acre and backing to a lake.

Since then, I've averaged buying a home about every 3-5 years, and have owned fixer-uppers, rental properties, single-family homes, townhouses, condos, new construction, and everything in-between. I first moved to Morris County in 1997 and have lived in Chatham, Madison, and Morristown. While being relatively new to real estate compared to the rest of the team, I honed the skills to make certain that your experience and transaction are smooth and stress–free for 17 years as a mechanical engineer and project manager, while earning 35 patents.

Let me help.
When not at work, I enjoy cars (especially tracking them, hence the 4-car garage), teaching mogul skiing to the disabled, hiking, and cooking - but not all at the same time. I used to be almost fluent in German and can butcher a few words of Italian.

Our entire team is to serve you and make your home purchase and sale a phenomenal experience! From beginning to well after the closing, we will bring all our resources to bear.
We're your local real estate experts
There are many qualities and skills that go into being an excellent real estate professional: integrity, in-depth local market knowledge, marketing savvy, effective negotiation skills and a high-quality professional network; all of which are hallmarks of how the Trish Giassa Homes Team works.
We have found that providing the very best service is about putting clients first . We are committed to being accessible, always telling you the truth, being good listeners as well as good communicators, and responding quickly to your needs.
This client first philosophy is always our approach and it requires us to continually improve our skills and knowledge. In addition, we've found that the latest technologies enable us to improve our service to you, providing you with what you want and need quickly and efficiently.
We have a deep love for life, family, friends and clients, many of whom become friends. Whether we are new to each other or have worked together in the past, my team and I will:
give you the trusted guidance you deserve

listen to what you want and follow through on that

put your interests first
Making a decision about who to trust to help you with your real estate purchase or sale can be confusing.Allow me and my team to bring you and your family home. When you decide that you want to buy or sell a home in New Jersey, please contact us .
Areas of Specialization
Relocation

New homes in Chatham, Madison, Summit, and Short Hills, New Jersey

High-end distressed sales

Luxury townhouses and condos in Chatham, Madison, Summit and Short Hills, New Jersey such as:

Rosevalle Townhouses

Summit Place

Sutton Woods

The Enclave at Short Hills

Foley Square

The Madison Common

The Moore Estate, and others